[Stock Clearance] Honda city 2009 - 2013 (Key Start) Redbat Double Lock Brake & Clutch Pedal Lock Security Anti-Theft
Price

RM289.00

Product SKU
PL-RBT-HCT09-KS
Brand
Redbat
Size (L x W x H)
45 cm x 30 cm x 35 cm
Availability
In Stock
Quantity
Description
Highlight
Protect Vehicles from theft
It comes with Twin Lock to double the security system where one to lock your vehicle brake pedal & 2nd lock to lock the brake pedal mechanism.
Cannot Start engine while locking (built in immoilizer function.
Strong & Secure
Reliable & Durable
REMARKS:
Kindly Be Informed That This Is STOCK CLEARANCE Product Where The Product Condition MAY NOT As New Product . Some Product Box MAY BROKEN . But All In Good Function . Please DO NOT Placed Order If You Looky For 100% New Product . Please Make Sure Is SAME As Your Car Model BEFORE PLACE ORDER ! STCOCK CLEARANCE PRODUCT IS NOT ALLOWED TO BE RETURNED!

PRODUCTS DESCRIPTION:
REDBAT Car Double Lock is a High Security Double Brake Pedal Lock comes with Starter Immobilizier Socket. The lock will still working even the 1st lock was destroyed and your car cannot be started while locking.
Today just having a car alarm doesn't guarantee your car's safety. The REDBAT Car Lock is the ultimate and complimentary theft protection for your valuable car. With the REDBAT Car Lock you can drive your special car without worrying about where or how long you'll park it. Stop Worry if you have REDBAT Car Double Lock installed in your car.
REDBAT Car Double Lock will protect your vehicle from theft and making it impossible to be driven. The unbreakable lock made of hardened steel and protective coating make it strong, secure,easy to use and highly visible. The lock users the brake pedal arm. Their solid steel construction makes them one of the strongest parts of your vehicle and virtyually impossible to cut.
Plus on many vehicles, the brakes must be depressed before the vehicle can be put into gear. When properly installed, the lock prevents the brake pedal from being deprssed, thus making your vehicle undrivable to thieves.
NOTES: This Package DOES NOT include Magnet Detective Key System. If you need that system, kindly proceed to REDBAT MAGNETIC DOUBLE LOCK.
TYPE OF REDBAT DOUBLE LOCK
REDBAT DOUBLE LOCK

REDBAT MAGNETIC DOUBLE LOCK

Brake Lock

✓

✓

Magnet Detective Key System

X

✓

Warranty

Life Time Warranty for Mechanism

1 Year for Electronic System

3 YEARS
BENEFITS:
PROTECT VEHICLES FROM THEFT
STRONG & SECURE
EASY TO USE & INSTALL
RELIABLE & DURABLE
FEATURES:
NO CUTTING OF WIRE SOLDERING
THE LOCK STILL WORKING EVEN THE 1ST LOCK WAS DESTROYED
CANNOT START ENGINE WHILE LOCKING (BUILT IN IMMOILIZER FUNCTION)
CONNECTING TO CAR ORIGINAL STARTER SWITCH SOCKET
START SWITCH CUTTING SYSTEM IMMOBILIZER
INTELLIGENT KEY DESIGN PREVENT FROM BEING COPIED
STEEL CONSTRUCTION MATERIAL
ABOUT REDBAT DOUBLE BRAKE PEDAL LOCK:
REDBAT Double Brake Lock are manufactured from high tensile steel with state of the art technology for the high quality assurance. It comes with Twin Lock to double the security system where one to lock your vehicle brake pedal & 2nd lock to lock the brake pedal mechanism. Also, REDBAT Double Brake Lock come with Relay Socket for Plug & Play immobilizing your vehicle.
NOTE: Actual Product will be GREY and BLACK NOT GREEN Color
Double Lock Security System
One to lock your vehicle brake pedal & 2nd lock to lock the brake pedal mechanism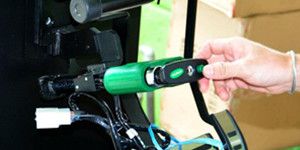 Safety Knob
Safety Knob to prevent accidental "lock up" in the event of frontal collision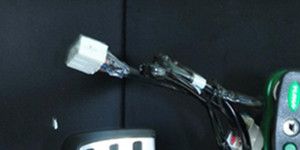 Switch Cutting System Immobilizer
An innovation works to prevent an accident, car engine cannot be started while under locked condition
Original Starter Switch Socket
No interface with the structure of wiring system
CUSTOMER ARE ADVISED TO CONTACT US FOR CHECKING STOCK AVAILABILITY
CONTACT US FOR COMBINED SHIPPING DISCOUNT. TERMS AND CONDITION APPLIED
FOR SELF COLLECTION, SMALL AMOUNT OF DEPOSIT WILL BE REQUIRED AND WE WILL INFORM YOU THE COLLECTION DATE
Reviews (0)
view all
back
What's in the box
1set x Redbat High Security Double Brake Lock