DIFFEREN Ocean Breeze Scent Luxury Air Vent Type Car Air Freshener Car Perfume Odor Eliminator Dispenser
Price

RM19.99

Product SKU
DIFF-BLUE-OCEAN
Brand
DIFFEREN
Size (L x W x H)
25 cm x 15 cm x 10 cm
Availability
2 - 3 Days
Description
Highlight
Refill are NOT included; SOLD seperately

Quality air vent type air freshener/ car perfume/ odor eliminator

Available in 6 different variants: Crystal Floral, Ocean Breeze, Tea Tree, Cool Water, Rose, and Musk Noir

Made using natural essential oils

Unique blends of aromatic oils

Adjustable fragrance strength for different occasions and situations

Elegant and classy design loved by men and women alike

Long lasting fragrance that lasts up to 60 days

Refills available (sold separately)

Verified premium quality product

Easily clip on and remove DIFFEREN using its stainless-steel clips
​
PRODUCT DESCRIPTION:
DIFFEREN luxury air vent type car air freshener is a quality car perfume made using natural essential oils. The perfume's sleek bottle design and vibrant colours make it stand out amongst its competitors. The air freshener comes in 6 different variants: Crystal Floral, Ocean Breeze, Tea Tree, Cool Water, Rose, and Musk Noir. Each of them possesses a unique blend of natural aromatic oils with a refreshingly distinct personality that complements different cars, car decors and interiors perfectly. DIFFEREN introduces class and elegance with the specially refined blend of fragrances within the highest-grade aromatic oil packed within a pocket-sized aromatic masterpiece. The air freshener keeps long distance driving pleasurable by eradicating foul odours and maintaining a fresh and pleasant atmosphere with its aromatic and refreshing smell. Its versatility makes it applicable not only in cars but also fit to be used on air conditioners, fans, blowers and similar air vents within offices, homes and boats etc.
---
TIPS:
Aside from buying DIFFEREN luxury air vent type freshener for your own personal use, this quality car perfume doubles as a perfect gift option for birthdays, anniversaries or a simple show of gratitude to the car lovers around you. Due to its versatility, air fresheners are compatible with every variety of cars. So don't worry about getting the wrong gift for the wrong car. Its elegant and classy design also makes it a valuable as an ornamental piece, adding a dose of personality to their car.
---

FEATURES:
Refill are NOT included; SOLD seperately

Quality air vent type air freshener/ car perfume/ odor eliminator

Available in 6 different variants: Crystal Floral, Ocean Breeze, Tea Tree, Cool Water, Rose, and Musk Noir

Made using natural essential oils

Unique blends of aromatic oils

Adjustable fragrance strength for different occasions and situations

Elegant and classy design loved by men and women alike

Long lasting fragrance that lasts up to 60 days

Refills available (sold separately)

Verified premium quality product

Easily clip on and remove DIFFEREN using its stainless-steel clips
​
HOW TO USE:
Lightly press on both sides of the packaging and pull out the transparent lid.

Push the DIFFEREN air freshener upwards to remove it from the base of the box. Remove the stainless steel clip and the cotton core provided from the box as well.

Pull upwards to remove the top cover, unscrew the inner screw cap, and remove the plastic seal.

Insert the provided cotton core and make sure it reaches the bottom of the bottle. Screw the screw cap back in place.

Reinstall the top cover and attach the stainless steel clip to the back of the air freshener via the slot.

Gently clip DIFFEREN air freshener onto the car's ventilation system.

Adjust the aroma's strength by reversing the top cover.
AVAILABLE VARIANTS: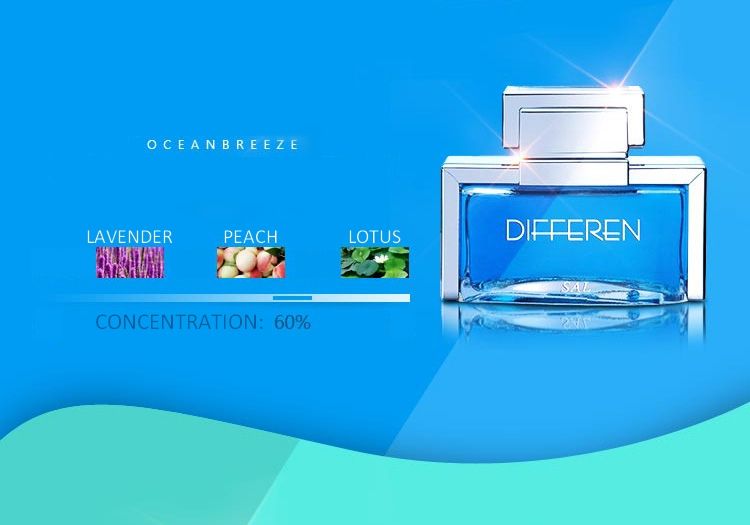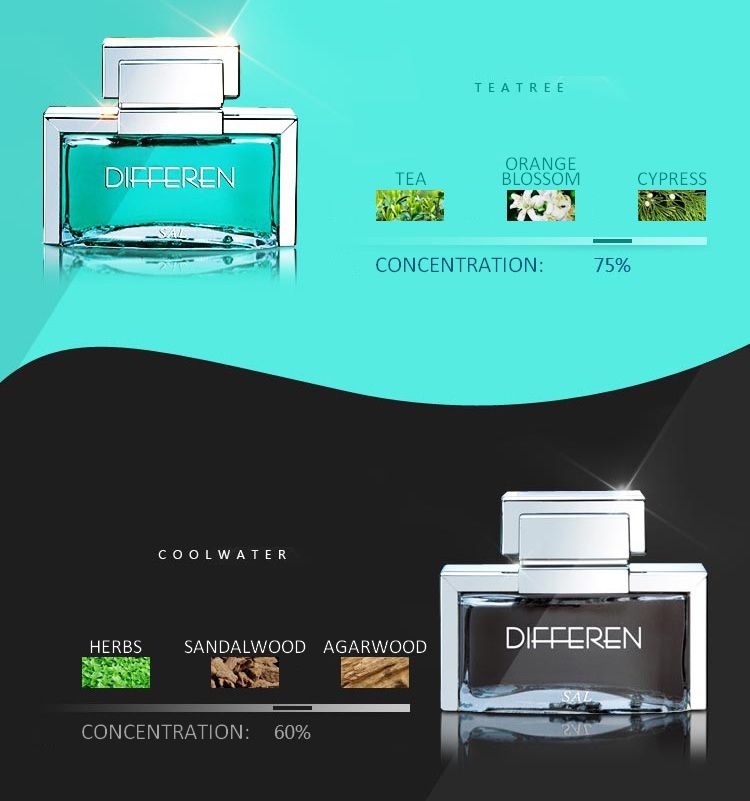 Reviews (0)
view all
back
What's in the box
1 x BOTTLES DIFFEREN

​ OCEAN BREEZE