HONDA JAZZ / FIT GE 1.3 / 1.5 2009-2013 K&N High Performance Stock Replacement Washable Air Filters
Price

RM314.00

Product SKU
33-2422-1
Brand
K&N
Size (L x W x H)
40 cm x 30 cm x 8 cm
Availability
In Stock
Quantity
Description
Highlight
K&N Washable Air Filter
Designed to increase horsepower and acceleration
Higher air intake and more dust absorbing than original paper air filter
Material: Stainless Steel, Durable Rubber & Nonwoven Fabric
Excellent filtration for long engine life
Simple drop-in performance
Fuel Saving: 10% - 20%
Unique EPDM frame
1-piece extrusion molded
Light weight and strong
Durable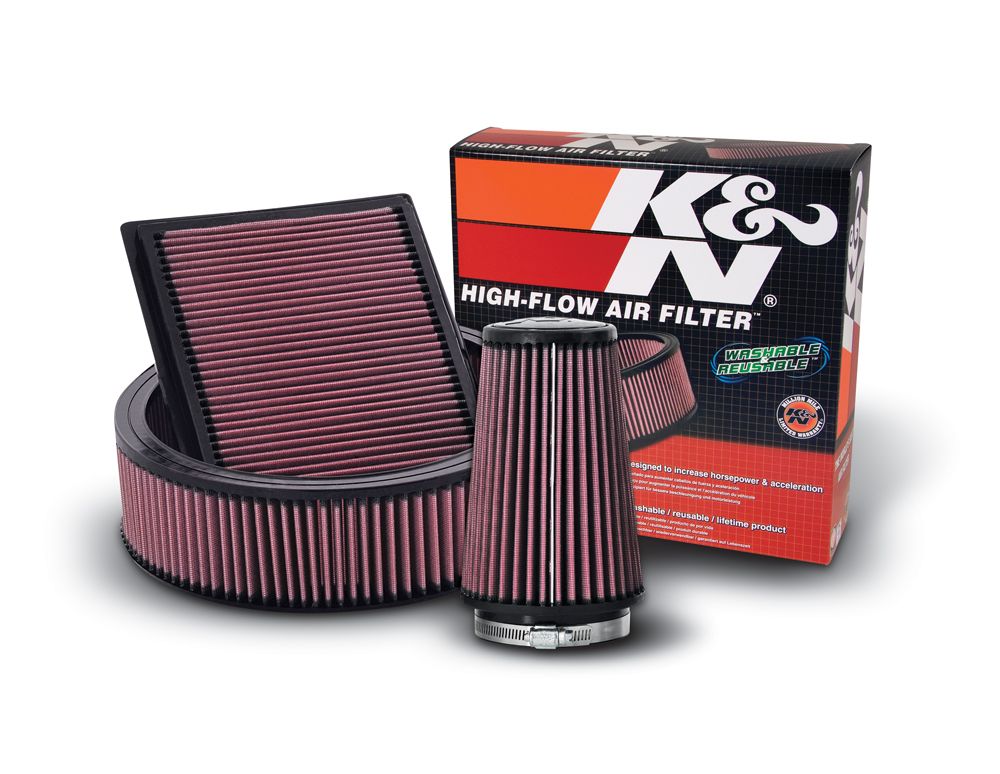 ITEM:

 
K&N HIGH PERFORMANCE STOCK REPLACEMENT AIR FILTERS 

SPECIFICATION:

WASHABLE. REUSABLE

PACKAGES:

 
FILTER, WARRANTY CARD, STICKER
MADE IN:
USA
PRODUCT DESCRIPTION:
K&N replacement filters are designed to increase horsepower and acceleration while providing excellent filtration. There are over 1,200 different replacement air filters for virtually every vehicle on the road. These filters are washable and reusable and are custom designed to fit into your existing factory air box. Their drop-in design means adding performance is simple. With most vehicles you simply remove the disposable air filter and replace it with a K&N. K&N replacement filters  will be THE LAST AIR FILTER YOUR VEHICLE WILL EVER NEED.
K&N filters are made of cotton gauze material (instead of paper) sandwiched between two layers of fine aluminum mesh which creates a grid-like effect, straightening and cleaning the air, resulting in dramatic airflow increases. This translates into improved power throughout the entire RPM range. Horsepower improvements vary, but a 5 to 10 horsepower increase is common.
 FEATURES & BENEFITS:
Designed to increase horsepower and acceleration
Higher air intake and more dust absorbing than original paper air filter
Material: Stainless Steel, Durable Rubber & Nonwoven Fabric
Excellent filtration for long engine life
Simple drop-in performance
Fuel Saving: 10% - 20%
Unique EPDM frame
1-piece extrusion molded
Light weight and strong
Washable Air Filter
Durable 
Highly Recommended for Street and Racing
Available for cars, trucks, motorcycles, ATV's, diesels
MADE IN USA
K&N HIGH PERFORMANCE REPLACEMENT DROP IN FILTER INSTALLATION INSTRUCTIONS : 
Step 1: Unsrew / Unclip the filter box and remove the OEM Filter. 
Step 2: Remove the OEM Filter. 
Step 3: Replace the OEM Filter with K&N Panel Filter. Make Sure the panel filter fixed to your filter box.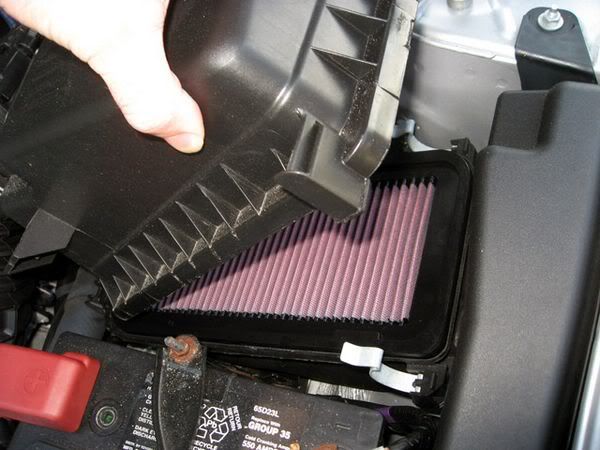 Step 4: Close the filter box back. Work Done!
K&N HIGH PERFORMANCE REPLACEMENT DROP IN FILTER CLEANING INSTRUCTIONS : 
1. APPLY CLEANER
Liberally spray K&N Air Filter Cleaner onto both sides of filter and allow to soak for 10 minutes to loosen the dirt. Do not allow cleaner to dry on air filter.
2. RINSE FILTER
Rinse off air filter with cool low-pressure water applied to the clean side out in order to flush the dirt out of the filter. Continue to rinse the filter until all traces of cleaner are gone. It may be necessary to repeat steps 1 and 2.
3. DRY FILTER
After rinsing, gently shake off excess water and only allow filter to dry naturally. Do not oil until the filter is completely dry.
4. OIL FILTER - Squeeze Oil
Apply K&N Air Filter Oil evenly along the crown of each pleat. Allow oil to wick for approximately 20 minutes. Touch up any light areas on either side of filter until there is a uniform red color at all areas.
CUSTOMER ARE ADVISED TO CONTACT US FOR CHECKING STOCK AVAILABILITY 
KINDLY CONTACT US IF YOU WOULD LIKE TO SELF COLLECT.  SO THAT WE CAN READY STOCK FOR YOU
Reviews (0)
view all
back
What's in the box
1pc x K&N Washable Air Filter